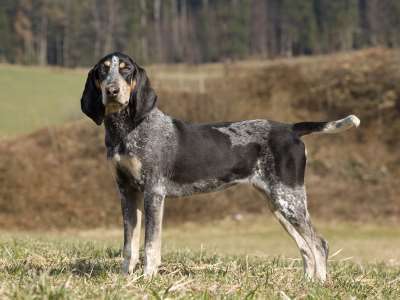 The Small Blue Gascony or Petit Bleu de Gascogne is a relative of the Grand Bleu de Gascogne and the origin is France.
Til the middle of the 20th century the breed were extincted. French breeders reconstructed the breed.

Appearance
The Petit Bleu de Gascogne has ample, not too short, coarse hair. On the white ground are black spots, so from the distance the dogs seem grey.
Females are between 50 and 56cm, males between 52 and 58cm tall. It will weigh up to 26kg.
Breed Uses
The Petit Bleu de Gascogne is used as hunting dog.

There are currently no dogs of this breed.
read on
Still no breeds are associated with this breed!