Kennel Mohawks Malinois


Breeder:

Telephone number:

Location:

Country:
Mohawks Malinois "Join The Family" (Our Dogs Get the Job Done) Welcome to Mohawks Malinois. We are much more then just a "breed and sell" malinois page or kennel. We offer way more then just high quality pups/dogs with great temperaments. You will be joining a Family with its own private Facebook group page (Mohawks Malinois Family) with 300 plus family members strong. These are folks from all over who own pups/dogs from us... from , doctors, lawyers. veterinarians, vet techs, military, prior military, police k9 handlers dog trainers and competitors from all sports schutzhund (ipo) , ring sports, fly ball, dock diving, Service dogs, agility Search and rescue etc.. .. also nutritionists. We are all very active on this page. We host family training weekends at our new home on 20 acres in Bowling Green, Kentucky. Even our own line of clothing t shirts, sweat shirts and hoodies so you can show off and stand out. Check out our Planned Breeding page on our Website: http://www.mohawksmalinois.com/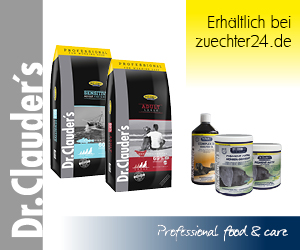 breeds
litter planning
breed with number in the litter

Race:

Belgian Shepherd

Date of birth:

Number in the litter:

Race:

Belgian Shepherd

Date of birth:

Number in the litter:

Race:

Belgian Shepherd

Date of birth:

Number in the litter:
+more
Die 7 Säulen der ganzheitlichen Tiergesundheit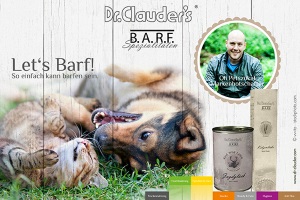 Dr.Clauder's bietet mit seinem Produktsystem alles, was Katze und Hund benötigen, um gesund, vital und schön mit uns zu leben und lat zu werden. Egal, ob der Mensch es komfortabel liebt oder die Beschäftigung mit der Ernährung seines Tieres zu seinen Steckpferden zählt und der persönliche Einfluss gewünscht ist.
Dr.Clauder bietet mit Best Choice by Dr.Clauder's für Hunde, Dr.Clauder's Katzenvollnahrung eine Super Premium Trockennahrung, mit Dr.Clauder's Selected Meat für Hunde und Selected Pearls für Katzen eine naturnahe, hochwertige Feuchtnahrung und mit Dr.Clauder's Function & Care Ergänzungsnahrung alles, was benötigt wird, um dem besonderen Nahrungsbedarf eines jeden Tages für jedes Tier gerecht zu werden. Gesunde und vor allem extrem fettarme Snacks runden das Sortiment ab.
read more